Youth Day is a special occasion that not only commemorates the courage and sacrifices of young people who fought for freedom but also serves as a reminder of the immense potential and power of today's South African youth. It is a day to celebrate the achievements, dreams, and aspirations of young individuals who are making a game-changing impact in various future-facing industries.
This blog will highlight the remarkable journeys of successful YES Alumni who have risen above challenges and transformed their dreams into reality with YES. These stories serve as testament to the commitment of YES and its partners to fight the unemployment crisis in South Africa.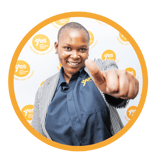 A tale of triumph and employment.
Kgomotso Sekhu – Business intelligence data analyst
Kgomotso thought she had made it. A young woman from a remote rural village, she had overcome massive adversity to get a degree in mathematics from the University of Pretoria. But cruelly, landing a job seemed out of her grasp.
Her quest for employment was hindered by numerous obstacles. Like millions of young jobseekers, she had no money for data or transport. She would use a local school's Wi-Fi to send her documents and check for job posts.
Then she discovered the YES programme, and her life changed forever. In 2019, she started a 12-month work experience as a data management trainee at Nedbank. With the help of YES and Nedbank, she honed her skills, fostered her talent, and rose through the ranks. Today, she's a business intelligence data analyst in Nedbank's Wealth Division.
Kgomotso has experienced the transformational effects of the YES programme and was even able to build her family a home in their village.
By nurturing young talent and providing opportunities, YES is creating an army of game changers – the skilled professionals, leaders, managers, and entrepreneurs of tomorrow. These are the people who will be the future of the country.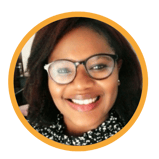 Succeeding through passion and personal growth.
Makoele Matsebe - Software developer, AdaptIT
Makoele, went from being a 25-year-old trainee software developer through the YES programme in 2020, to a professional in the field of information technology. Through the programme, she had the privilege of learning from accomplished developers who generously shared their expertise.
As a woman in the competitive tech industry, constant skills improvement is needed to be able to become the best in the industry. Makoele, now 28, views every experience as an opportunity for personal growth and the YES programme was one opportunity that brought her to where she is now.
Today, after being absorbed post-programme, she works as a fully-fledged software developer where she plays a pivotal role in developing systems for telecommunication companies. Her focus is on scripting USSD menus, impacting millions of users across the country. She is committed to efficient coding, ensuring optimal performance and user satisfaction. Looking ahead, Makoele aims to deepen her understanding of protocols and their role in communication, as well as gain expertise in computer frameworks.
Beyond technical growth, Makoele has a passion for leadership and mentorship. She aspires to inspire others and make a lasting impact in the industry. Her dedication to skills development and her unwavering drive to excel propel her forward, making her a valuable asset in the ever-evolving world of technology.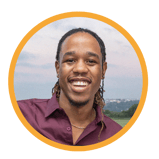 Journeying to success in the top 4 consulting world.
Bryan Mposula - Business integration arch associate
YES's approach of identifying and leapfrogging talented individuals into promising careers highlights the success of its model. It creates a conduit between talented youth and potential employers who may not have had the chance to connect otherwise.
Just ask Bryan Mposula. His initial 12-month YES work experience was sponsored by Liquid Telecoms, with IT Varsity as the host partner. Here he embarked on a journey of self-improvement and discovery, acquiring valuable professional skills along the way.
After completing his stint with YES, Bryan found a new beginning as a business integration arch associate at a top four consulting firm. These positions are highly sought after and often competed for by people with multiple degrees and broad experience.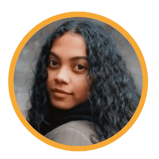 Saying YES to empowering change.
Kesha Koopman - Product manager, Zlto
Before enrolling in the YES programme, Kesha Koopman was a 23-year-old young mother of a two-year-old from Athlone, Cape Town. But with no work experience, she faced the very real risk of becoming homeless. With no steady income, food insecurity had become a reality. But everything started to change when she joined the YES programme with implementation partner, Rlabs/Zlto, as a YES Youth in 2019.
The YES programme gave her vital work skills which not only helped her in her professional life but her personal life too. Through her transformation with YES, Koopman was able to effectively support her family. The stability that her career brought to her family was so profound that she was inspired to refer her cousin to the YES programme. At 25, she is currently working as a product manager for Zlto.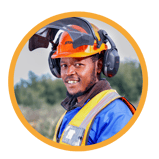 Conquering alien invaders and transforming them into ecological entrepreneurship.
Thobani May - Founder - Eco-Char
The path to entrepreneurship is often paved with courage and initiative. Thobani turned a pressing environmental issue in his community into an environmentally friendly business opportunity.
Concerned about the abundance of invasive wattle trees in his area, he saw an opportunity to use these alien trees to create Eco-Char, an environmentally conscious business that produces charcoal. Eco-Char not only helps restore the community's land but also generates income, providing a practical solution to an environmental issue while contributing to the local economy.
What began as a small operation using recycled oil drums has evolved into a business using kilns that produce 20 times more charcoal. Each year, the business has experienced consistent growth, a testament to the alum's commitment and entrepreneurial spirit. Thobani now employs five people.
Looking back on his journey, he credits the programme for preparing him for the rigours and rewards of entrepreneurship. The programme made him more hands-on and business savvy, equipping him with the necessary skills and knowledge he continues to apply in running his business.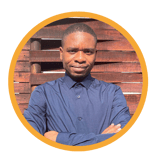 Providing financial knowledge through fintech entrepreneurship.
Sabelo Thabethe - Owner - Zaka Manager
YES Alumnus Sabelo Thabethe graduated from the ZIAO Coding Bootcamp through the programme, which kicked off a journey that led him to becoming a tech entrepreneur.
Harnessing his newly gained technical expertise and entrepreneurial skills, he collaborated with friends to establish his own fintech startup, Zaka Manager. Zaka Manager aims to demystify personal finance by offering insights into spending and transactional behaviour.
"We aim to tackle the issue of limited financial literacy, and low understanding regarding personal spending habits, by analysing transactions and providing valuable insights to users," says Thabethe.
"The YES programme gave me essential abilities and understanding in business planning, marketing, and financial management. Thanks to the mentorship, I received invaluable guidance from seasoned entrepreneurs."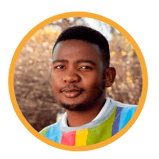 From side hustle to 'capturing' success.
Asanda Nqoko - Owner 39 Pictures Ltd
Asanda Nqoko, a talented photographer, was trying to make ends meet through ad-hoc gigs. His passion was photography, and he managed to keep himself afloat through events photography and shoots. However, he yearned for stability.
After learning about YES Hubs, he registered on the YES database, eager to use the resources and knowledge offered. He attended short workshops, sharpening his entrepreneurial acumen and preparing for his journey. When the COVID-19 pandemic hit, he found himself with little to no work, struggling to afford basic necessities.
In February 2021, he got the opportunity to apply for open positions at the YES head office. He seized the opportunity and as part of the YES programme, he acquired skills in Excel, web development, Microsoft, and graphic design using Adobe programmes.
While participating in the YES programme, Asanda reignited his photography side business. YES assisted by providing entrepreneurship modules that equipped him with the tools to run a business effectively. A golden opportunity came his way when he got to shoot for the mega-star Beyoncé's clothing brand, Ivy Park.
Asanda now owns 39 Pictures Ltd, an enterprise that employs four previously unemployed individuals, offering positions for a graphic designer, a lighting assistant, a camera assistant, and a deals booker.
These are just a handful of stories of successful YES Alumni, which highlights the incredible potential within each young person and the boundless opportunities that lie ahead.
So as we celebrate Youth Day, think of the contribution you can make in supporting young South Africans.
Join YES now and leave a lasting footprint of success.