The ESG Africa Conference, an annual gathering of thought leaders in sustainability and corporate responsibility, recently concluded with great success. The event occurred on 4th and 5th of October 2023 and was held at the Sandton Convention Centre, and included the inaugural YES ESG Awards.
This year's conference delved into various topics around leadership, stakeholders, ESG ecosystems changes, value chains, consumerism, reporting, climate meets culture and youth, entrepreneurship, and sustainability within the ESG space, emphasising the critical role these factors play in shaping a more responsible and sustainable future. In this blog post, we'll recap the key highlights from the conference including YES CEO, Ravi Naidoo's keynote address, the YES ESG Awards, and the thought-provoking panel discussion led by YES COO Leanne Emery Hunter.
YES CEO Ravi Naidoo's keynote on youth and entrepreneurship
The keynote address, delivered by YES CEO Ravi Naidoo, revolved around the theme of youth and entrepreneurship. Ravi Naidoo shared a visionary perspective on how sustainable business practices and corporate responsibility can be leveraged to empower the younger generation.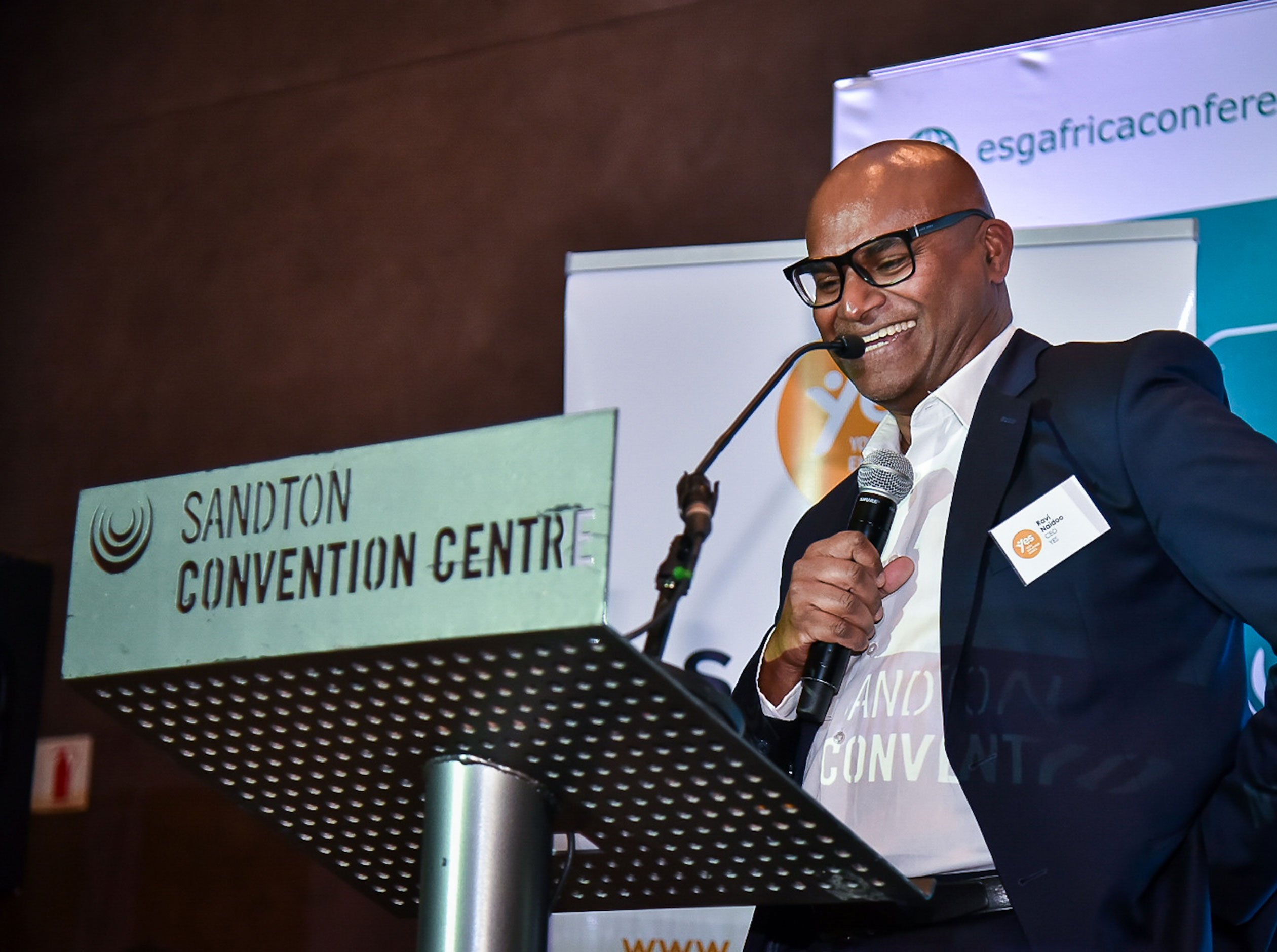 Some key points from the speech included:
Empowering Youth: The importance of creating opportunities for the youth to not only enter but also thrive in the business world, emphasising that they hold the key to a brighter future.
Entrepreneurship as a pathway to youth employment: Entrepreneurship is a key avenue for youth employment within YES. By encouraging young people to start their businesses or join entrepreneurial ventures, YES creates jobs and opportunities for them. It equips youth with essential skills, fosters innovation, and enhances their employability. Through entrepreneurship, YES contributes to economic growth and empowers youth to take charge of their future, aligning with its mission to combat youth unemployment.
YES theory of change: YES operates on a transformative theory of change driven by a multi-faceted value proposition. Firstly, YES empowers corporates to secure B-BBEE points by facilitating sustainable youth employment. YES aligns with ESG criteria, bolstering social responsibility efforts. The organisation champions employment equity by nurturing young talent and harnessing their potential. YES catalyses the realisation of corporate social labour plans and sector development by fostering a diverse, skilled workforce. This investment is not one-sided; it enhances corporate branding and reputation, benefitting both implementation partners and businesses. The positive impact of YES on the labour force is profound, as it equips youth with relevant skills and opportunities for personal growth. YES actively promotes future-facing sectors such as digital, coding, AI, GBS, drones, tourism, green, solar, and social entrepreneurship, vital in preparing the workforce for the challenges of tomorrow while nurturing the growth of SMMEs.
YES ESG impact reporting through Social Development Goals (SDGs): The evidence-based data model that was presented showed SDG impacts by deriving the proportionality of individual SDG targets embedded within the jobs performed. Compelling statistics were shared about how businesses that participate in YES are fulling multiple SDGs which can form part of their ESG report.
YES ESG Awards
YES had the opportunity of hosting the inaugural YES ESG Awards at the ESG Africa Conference 2023. The awards honoured the Top 10 Job Creators as well as outstanding contributors to Digital Transformation, Female Empowerment and Innovation Catalyst for Youth Development. Through job creation, economic progress, and social development, these companies have made substantial contributions to the 'S' in ESG. By collaborating with YES, they are empowering a whole generation to become the architects of their own success stories and agents of change in our society. See the full YES ESG Awards gallery and event details here.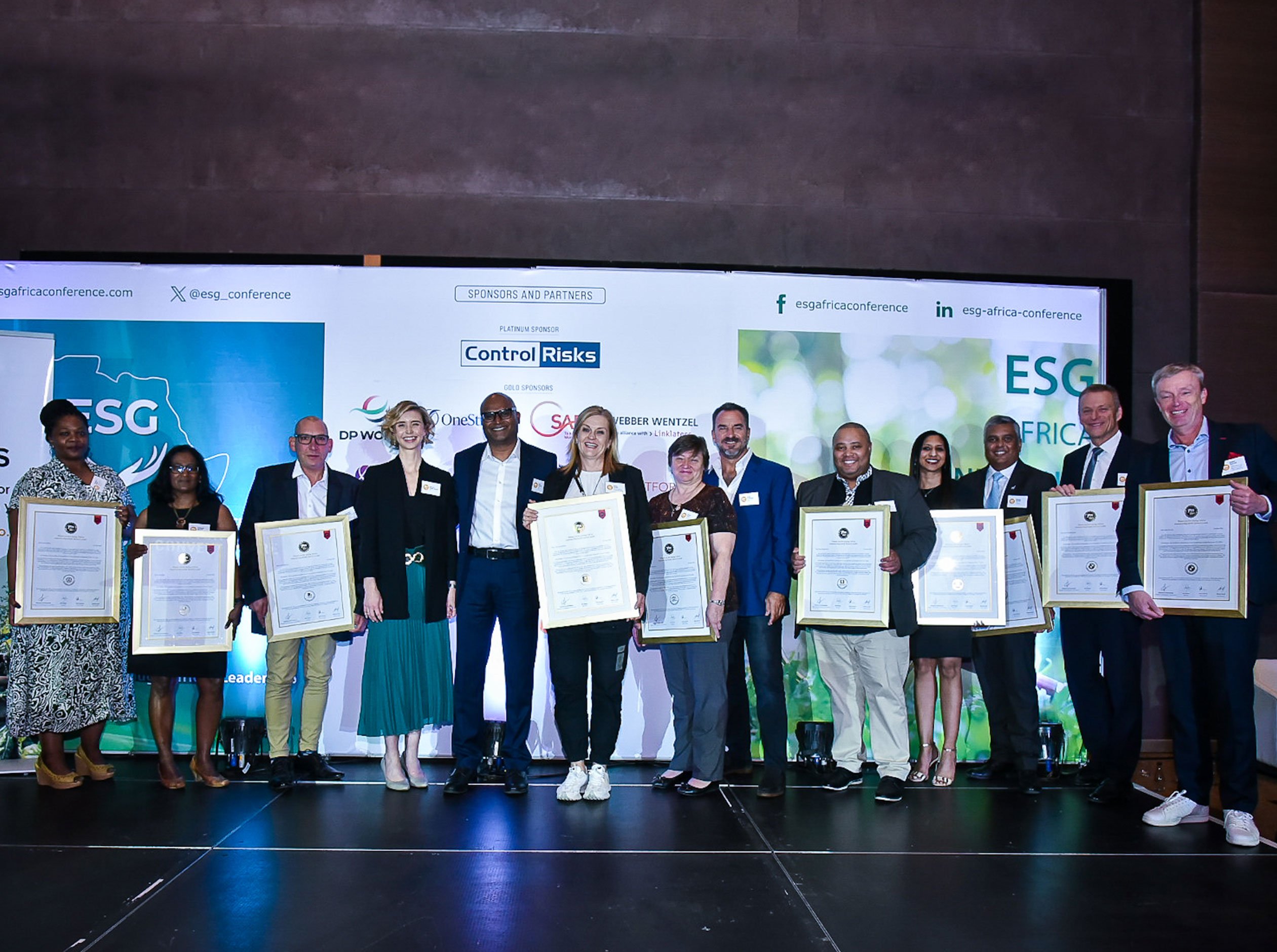 The following companies were presented with signed certificates by President Cyril Ramaphosa.
Top 10 Job Creators (in no particular order)
Nedbank
Shoprite
BWM South Africa and BMW Financial Services South Africa
Volkswagen Group South Africa
Anglo American Platinum
Toyota South Africa
The Foschini Group (TFG)
Ford South Africa
Investec
Bidvest Protea Coin
Outstanding Contributors awarded
Digital Transformation – Microsoft
Female Empowerment – Pizza Hut
Innovation Catalyst for Youth Development – Famous Brands
These companies have set remarkable examples of how businesses can contribute to youth employment and sustainability.
Panel Discussion: Youth, Entrepreneurship and SMMEs in ESG
The conference featured insightful panel discussions. One in particular shed light on the role of youth, entrepreneurship, and SMMEs (Small, Medium, and Micro Enterprises) in implementing ESG principles. The panel, moderated by YES COO Leanne Emery Hunter, included the panellists Marissa Naidoo, Anthony Farr, Akhona Xotyeni, and Katleho Malinga.
The panel discussion covered:
Partnerships and collaboration: The experts explored models for collaboration that can strengthen ESG practices and their impact along the supply chain.
Diversity and inclusion: how ESG initiatives can foster diversity and inclusion in the corporate world, ensuring equal opportunities for all.
Skills development: The discussion also revolved around how ESG can drive skills development and prepare the youth for the jobs of the future.
The ESG Africa Conference was an immense success, thanks to the enthusiastic participation of attendees, inspiring speakers, and generous sponsors. We at YES extend our gratitude to the ESG Africa Conference for welcoming us as a new partner and for hosting the inaugural YES ESG Awards.
We encourage corporate South Africa to continue the conversation on ESG and sustainability. Together, we can pave the way for a brighter, more responsible, and sustainably successful future.